Bible Survey for Kids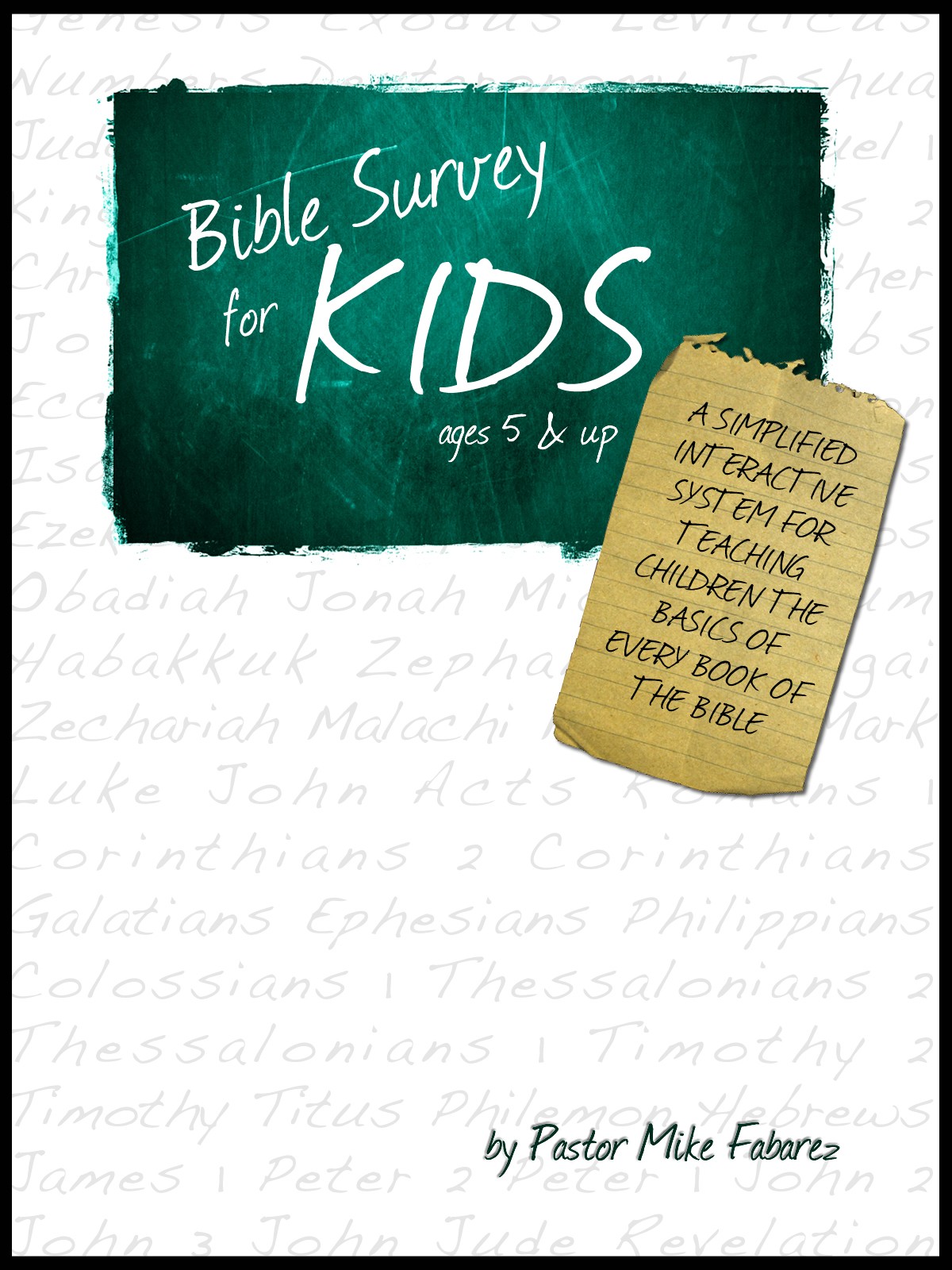 Bible Survey for Kids is a simplified system for teaching children the basic themes of each of the sixty-six books of the Bible. It utilizes simple explanations, thought provoking questions, and directed drawing assignments to embed an overview of biblical content on children's hearts and minds.

This curriculum is designed for children ages 5 to 11. There are 66 lessons, one for each book of the Bible. By doing two lessons per week, 20 minutes per lesson, your child can survey the whole Bible in one school year.
Teaching Bible Survey for Kids is a four-step program:

St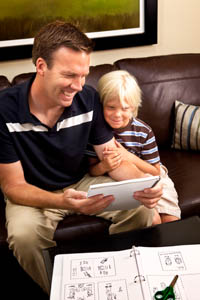 ep 1 - You would teach the lesson to your child asking the provided questions about what they are learning.
Step 2 - To reinforce what they have been taught, your child will complete the drawing and w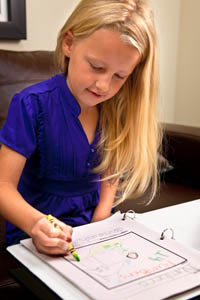 riting portion of the assignment on the worksheets provided. Each lesson comes with a drawing that your child can copy or be creative and draw their own picture based on the theme they learned about. Underneath the drawing they will write the important things the learned about the Bible book they are working on.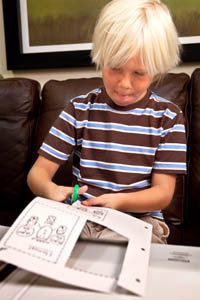 Step 3 - Your child will cut out the provided "Book Card."
Step 4 - With your child you will pin the "Book Card" to a bulletin and start to build your Bible timeline.

As you progress through the school year your timeline will grow and your child will see how each book of the Bible relates to one another while they are learning the basic themes of each book of the Bible.

For $25 plus shipping you receive both an easy to use Teacher's Guide and a three-ring notebook containing reproducible student worksheets and sixty-six reusable Bible book cards. One Bible Survey for Kids curriculum can be used for all your children.

Pastor Mike Fabarez is Senior Pastor of Compass Bible Church in Aliso Viejo, CA.

For more information on our beliefs and core values click here.
Price: $25.00